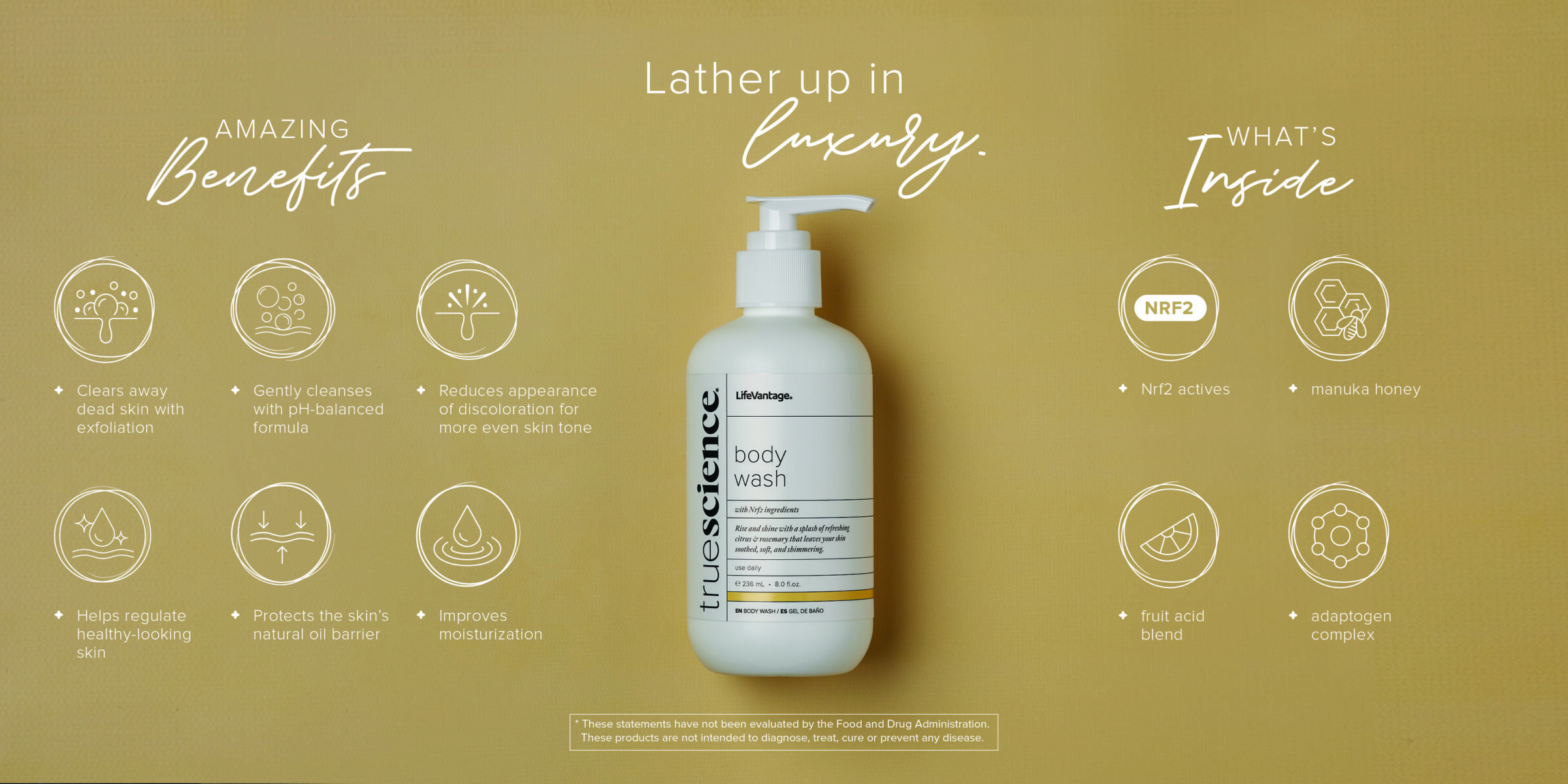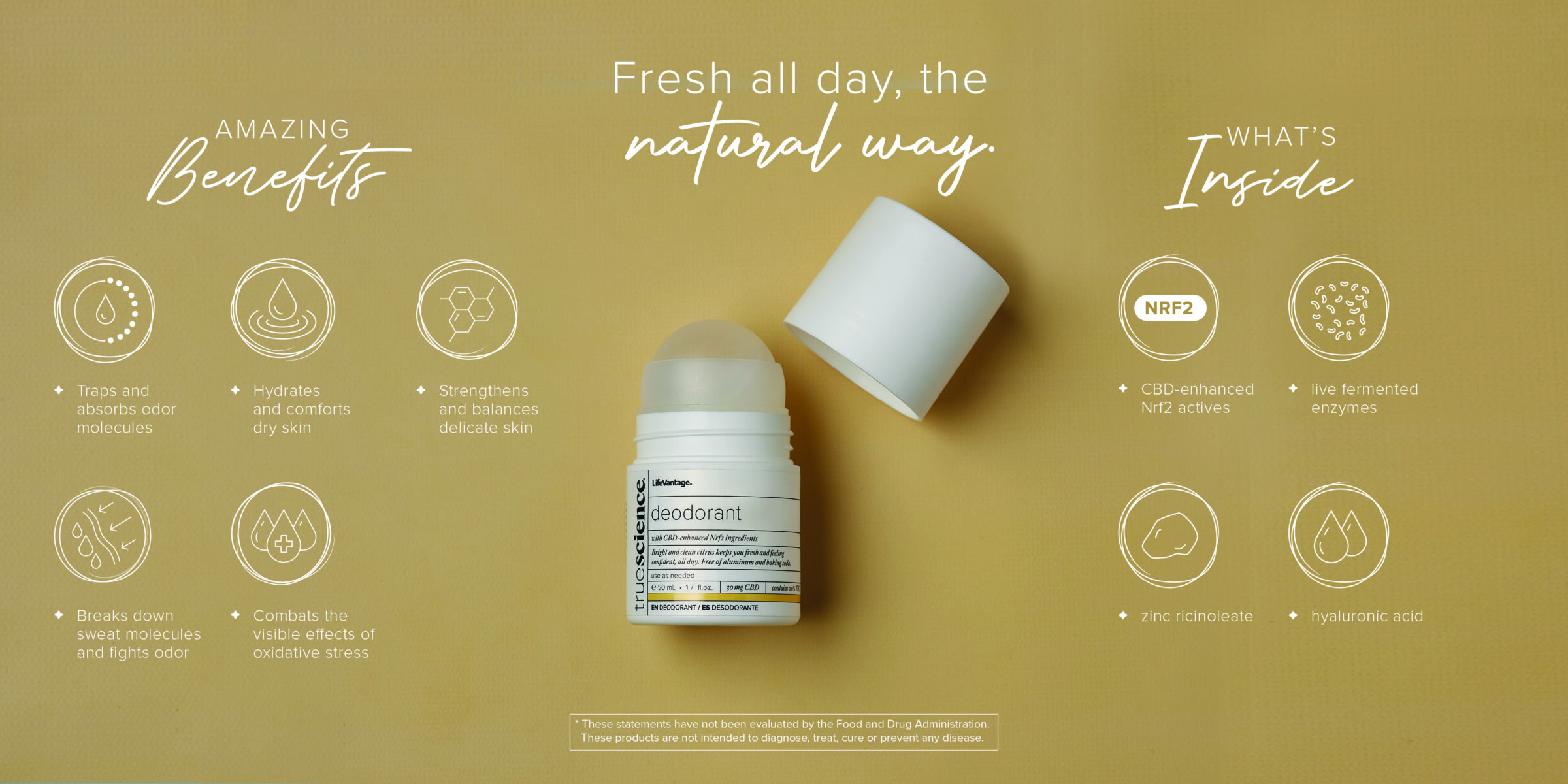 {{ product.badge }}
Free Shipping
TrueScience® Body Care System
Stay clean, fresh, and smooth with a regimen that recharges body and soul with a trio of science-backed products featuring Nrf2 ingredients.
Contents:
TrueScience Body Wash
Deodorant and Body Lotion
Choose an Option
Choose one-time order before adding to cart. Choose one-time order or monthly subscription before adding to cart.
30-Day Money Back Guarantee
Clean

Paraben free

Phthalate-Free

Sulfates SLS and SLES free

Gluten-Free

Clean Fragrance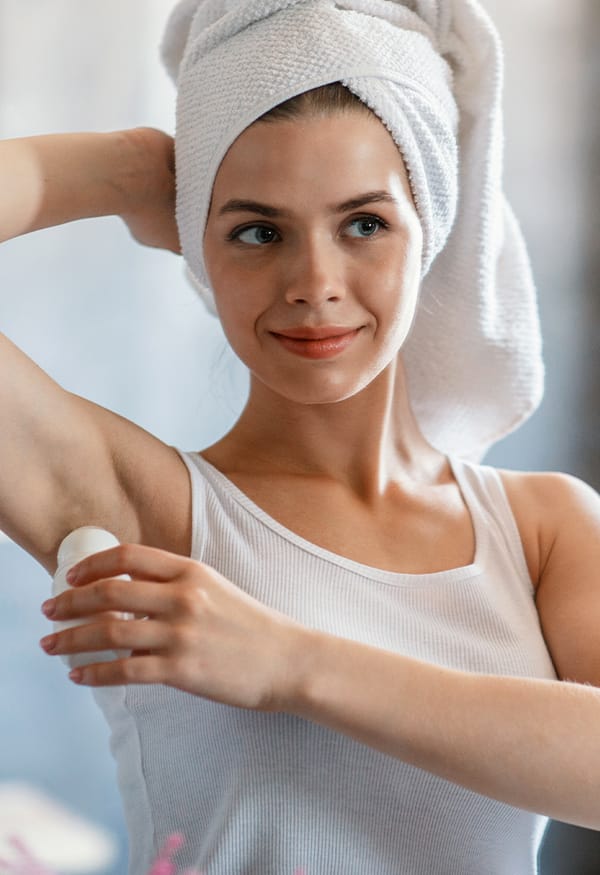 Elevate Your Everyday
Go beyond the basics. Relax and recharge with the TrueScience Body Care System of clean, plant-powered formulas. Lather up in luxury with TrueScience Body Wash. Then nourish your skin with silky-soft Body Lotion for smooth, supple-looking skin. Our naturally derived Deodorant formula keeps you fresh and dry at the source, where it breaks down odor and sweat. All 3 science-backed products feature Nrf2 ingredients to fight oxidative stress for healthy-looking skin, and the Deodorant boasts broad-spectrum CBD for a calming effect. All TrueScience personal care products are loaded with premium botanicals and ingredients that help protect and nourish, plus a unique signature yuzu blossom scent. Make every day spa-inspired.
Protect your skin against the visible signs of aging with Nrf2 ingredients
Replenish and rejuvenate your skin's natural glow
Smell good all day with ingredients that trap and absorb odor molecules
Clear away dead skin, leaving your skin feeling soft and supple
Help protect your skin's natural oil barrier for a refreshed look